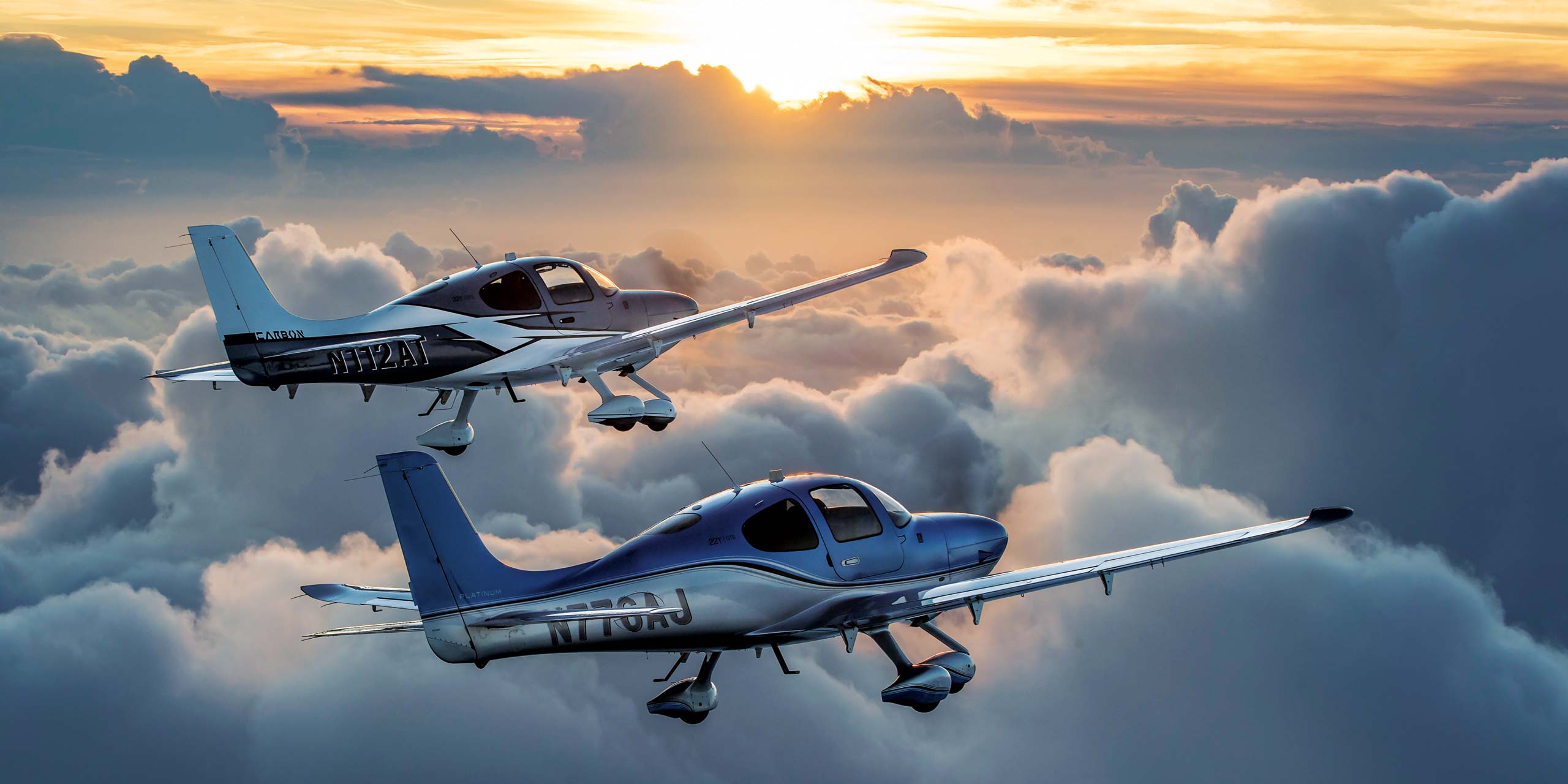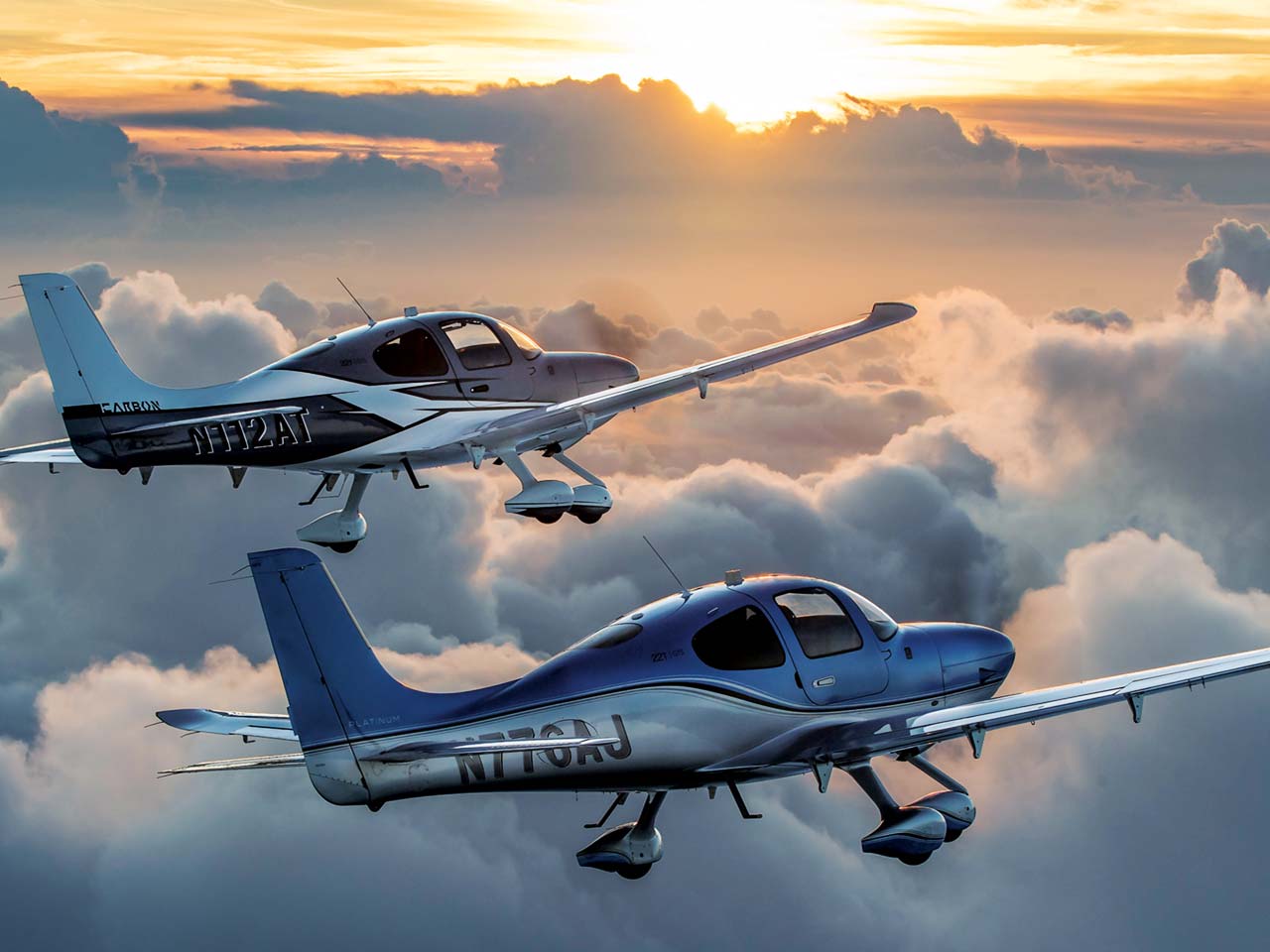 REACH NEW
HEIGHTS
Select your path below and start training.
Experience a Discovery Flight
This 1-2 hour introductory flight allows you to experience the joy of flying an aircraft for the first time. Casual and pressure-free, it's a great place to start when considering a private pilot's license. Schedule a flight at one of our certified training centers near you.
Earn Your Private Pilot's License
The start of your piloting career begins by earning this license. Prepare to spend 4-6 months with a flight instructor as you learn the basics for confident flying. Begin your journey at one of our certified training centers.
Gain Your Instrument Rating
Adding this rating to your pilot's license is a worthwhile investment. It rounds out your piloting skillset and unlocks some privileges that allow you to fully utilize your aircraft's capabilities. Talk to one of our certified training centers about the best way to complete this training.
Transition to a Cirrus
Completed over the course of 3-5 days, these courses are designed for licensed pilots to transition into flying a Cirrus for the first time. You'll focus on aircraft control, engine management, avionics procedures and abnormal situations in VFR conditions.
Advanced Transition to a Cirrus
Designed for instrument-rated pilots new to Cirrus, this expanded 5+ day transition course maximizes the aircraft's utility and provides an emphasis on the IFR environment.
Avionics Differences
Designed for Cirrus pilots transitioning into new avionics, this 1-2 day course builds upon Cirrus-specific knowledge and focuses on mastering PFD and MFD interpretation, flight management systems, autopilot usage, navigation and more.
Airframe & Powerplant Differences
Perfect for the experienced Cirrus pilot, this 1-2 day course covers the unique differences in a Cirrus airframe or powerplant.
Recurrent Training
The best pilots never stop learning. Whether you're looking to refresh your airmanship to better hone take-off and landing skills or looking to expand your IFR capabilities, these 1-2 day recurrent training courses will take your flying to the next level.
Vision Jet Type Rating
Completed over the course of 10 days, the Vision Jet Type Rating combines technology, simulation, distance learning and professional flight instruction for a truly one-of-a-kind experience.
+1.800.921.2737
Vision Jet Recurrent Training
Take your Vision Jet flight experience to new heights with 1-2 day recurrent training course designed to hone in on specific skills and learnings developed and renewed each year by our experienced team of Vision Jet Instructor Pilots.
+1.800.921.2737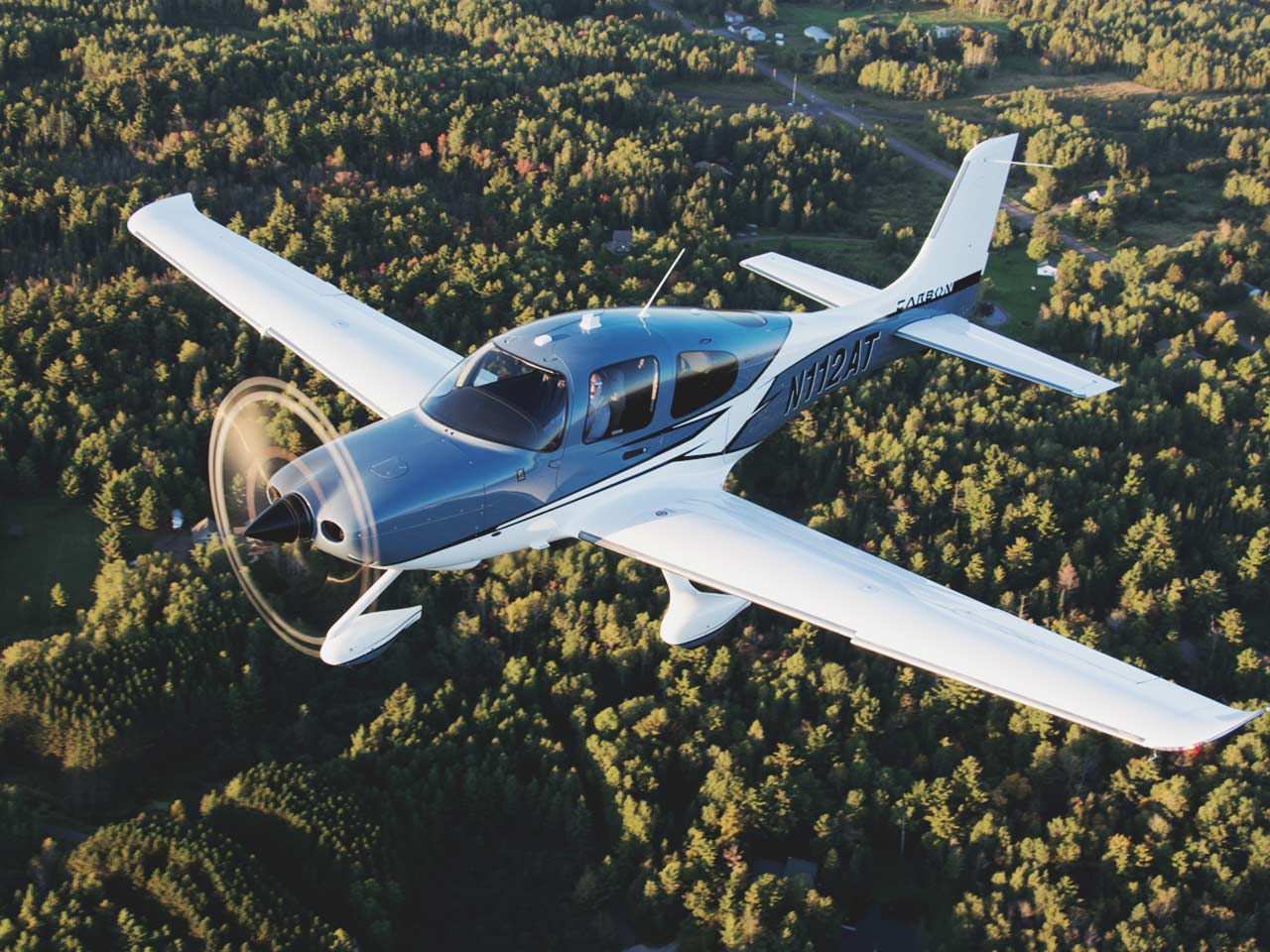 TAKE TO THE SKIES
Personal aviation can transform your life. Travel becomes efficient and effortless – whether you're looking to streamline your work days or redefine your weekends. And with over 5,000 public airports across the United States alone, your destination is limitless.
EXPERT FLIGHT INSTRUCTORS
Our worldwide network of flight training professionals are experts in Cirrus flight training. Personally trained and evaluated by our own training specialists, each Cirrus Training Center or Cirrus Standardized Instructor Pilot will provide a factory-level experience designed to get you flying in a Cirrus quickly, efficiently and safely.
EXPERIENCE THE VISION CENTER
Our Vision Center offers the world's premier pilot training experience for both SR Series aircraft and the Vision Jet, including our brand new full-motion Level D Vision Jet flight simulator. Located in Knoxville, Tennessee, the Vision Center is nestled in the foothills of the Smoky Mountains for the ultimate backdrop for flight training in the air and on the ground.